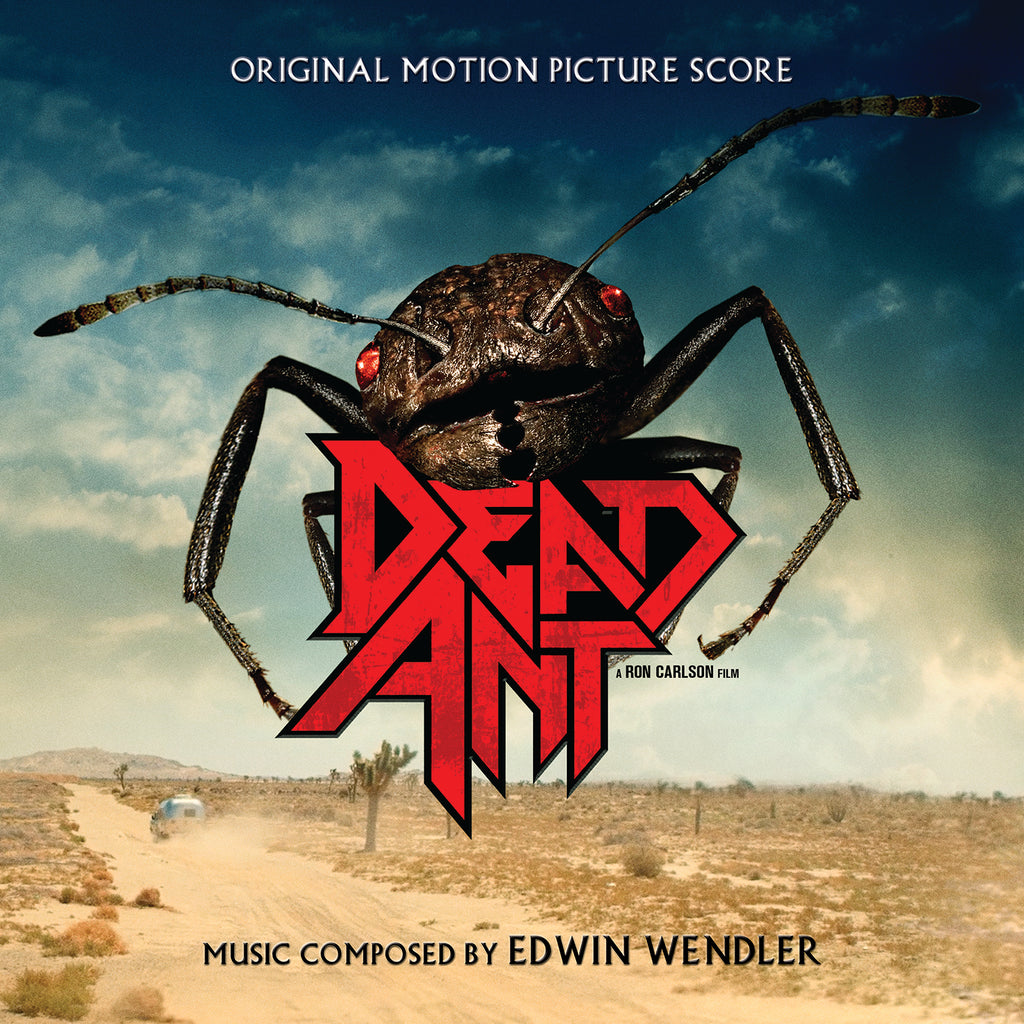 Notefornote Music
Dead Ant: Original Motion Picture Score by Edwin Wendler (CD+24 bit digital bundle) CLEARANCE
Sale price
$1.99
Regular price
$9.99
AVAILABLE NOW and enjoy a 24/48 digital download while we send out your CD!
LIMITED EDITION of 500 copies.  Signed copies available while supplies last.
CDs should begin shipping between Feb. 20 and Feb. 27. 
A rockin' new score by composer Edwin Wendler from the horror movie, Dead Ant!
Members of a metal band get a chance at a comeback when they are invited to perform at Coachella. When they become stranded in the desert, they have to fight for their lives against giant ants.  Featuring a rousing and rockin' score by critically acclaimed composer, Edwin Wendler. 
About the composer, Edwin Wendler: 
During his four years with the Vienna Boys' Choir, Edwin Wendler toured the world, singing in hundreds of concerts and dozens of opera performances.  He earned Certificates in Film Scoring and Screenwriting from UCLA Extension in 2000, and was accepted into the prestigious ASCAP Film Scoring Workshop in 2004.  Mr. Wendler's feature film credits as a composer include Dead Ant (2019), Christmas With A Capital C (2010), Tales Of Halloween (segment Friday The 31st, 2015), and I Spit On Your Grave III: Vengeance Is Mine (2015).  His score for the documentary The Right To Love - An American Family (2013) was nominated for a GoldSpirit Award.  In 2010, Mr. Wendler won a "Best Score" award at the Los Angeles International Film Festival for his powerful score, Azureus Rising (CG short).  His video game credits include Iris.Fall (2018), Ring Of Elysium (2019), and additional music for Honor Of Kings (2018), for which he received a Hollywood Music in Media Award nomination.
Edwin Wendler composed additional music for the box office hit, Non-Stop (Universal/StudioCanal, 2014), starring Liam Neeson.  He worked as a music arranger and programmer on movies such as X-Men: Apocalypse (20th Century Fox, 2016), The Nice Guys (Warner Bros., 2016), Little Fockers (Universal/Paramount, 2010), Turistas (Fox, 2006), and Into The Blue (MGM/Sony, 2005).  Mr. Wendler's television credits include arranging on the 2006 Showtime series Sleeper Cell: American Terror, as well as composing additional music for NBC's popular reality series, Fear Factor.
Concert commissions include the choral/orchestral piece, Consolatio (1999; broadcast on Canadian television), instrumental arrangements for the Hollywood Soloists, as well as choral works for the Illumni Men's Chorale.  Mr. Wendler's critically acclaimed string quartet, The Marriage, has been performed in Canada and France.
DEAD ANT
Original Motion Picture Score
NFN-9010
UPC: 850001545099
Music Composed by Edwin Wendler
Score Arranged and Produced by Edwin Wendler
Supplemental Guitar: Dale Turner
Music Scoring Mixer: Herman Owen at Spheres Music Studio

Album Produced by Peter Hackman and Edwin Wendler
Executive Album Producer for Notefornote Music: Bryon Davis
Album Art Direction: Herman Owen
TRACK LIST:
1. March Of The Ants (3:07)
2. The Ignorant Kind (3:39)
3. Power Ballad Rant (1:08)
4. So Cantankerous (3:11)
5. The Misanthropes (2:11)
6. Sun Antics (2:37)
7. The Intoxicant (2:32)
8. The Laughing Ant (1:31)
9. The Enchantress (2:30)
10. Irrelevant Bass Player (2:16)
11. Unpleasant Transaction (2:10)
12. Inconstant Attacks (5:49)
13. Antennae (2:32)
14. Not Dormant Yet (4:47)
15. Ant Holes (5:21)
16. Anthropic Decimation (2:45)
17. Dead Ant Triumph (3:06)
18. Alternate Ants (6:05)
---
More from this collection