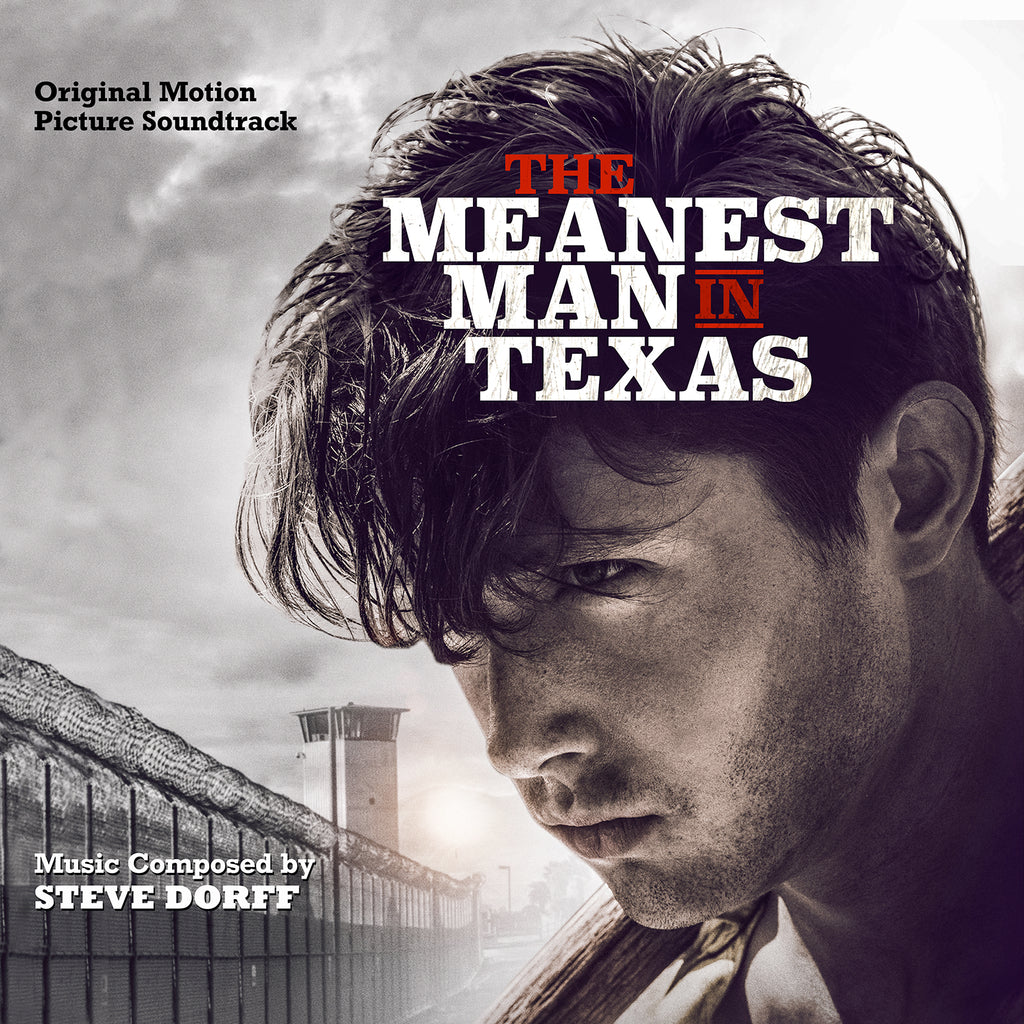 Notefornote Music
The Meanest Man In Texas by Steve Dorff (CD+16 bit digital bundle)
CD & Digital bundle - CD now shipping with a bonus 16/44khz download available upon purchase.

The Meanest Man In Texas: Original Soundtrack
Music Composed by Steve Dorff
Featuring the song, "Grace (Will Lead Me Home)" performed by Mary Millben
NFN Catalog # NFN-9028
UPC: 850001545266

Based on the bestseller, "The Meanest Man in Texas" is the true story of Clyde Thompson. In 1928, a young Clyde finds himself in the wrong place, at the wrong time and in the wrong company.

After shooting two men in self-defense, Clyde is convicted of murder and sentenced to death. Just hours before execution by electric chair, the Governor spares him the death penalty, but he is shipped to the Texas Prison Farm to serve hard labor, where he gains the moniker "The Meanest Man in Texas". The story follows Clyde's journey as his personal roller-coaster ride takes him on some life-changing highs and lows, but ultimately leads him to redemption.

The Meanest Man In Texas features an original score by acclaimed music producer, composer and songwriter Steve Dorff and one song by singer Mary Milben.
Original Score Composed, Orchestrated and Conducted by Steve Dorff

Score Published by Dorffmeister Music (BMI)

Grace (Will Lead Me Home) Performed by Mary Millben and Produced by Steve Dorff
Song Published by Doffmeister Music (BMI) and Zigmalion (ASCAP)
Soundtrack Album Producer: Steve Dorff and Steve Knapp

Executive Producers for Notefornote Music: Bryon Davis
Mastered by Chas Ferry at Chas Ferry Mastering
Art Direction: Mark Banning

SONG CREDITS:

"Grace (Will Lead Me Home)"
Performed by Mary Millben
Written by Maribeth Derry and Steve Dorff
Produced by Steve Dorff
Courtesy of Mary Millben, JMDE Enterprises, Inc. and Steve Dorff

Track List:
1 Opening Sequence
2 Cold Blooded Murder
3 Sentencing
4 The Farm
5 Another Day On The Farm
6 Breakout
7 Can I Get A Light
8 Bible
9 Daddy's Gone
10 Dead Man
11 Love And Hope
12 No Regrets
13 Redemption
14 The Road To Murder
15 Very Long Day
16 Grace (Will Lead Me Home) Performed by Mary Millben
---
More from this collection