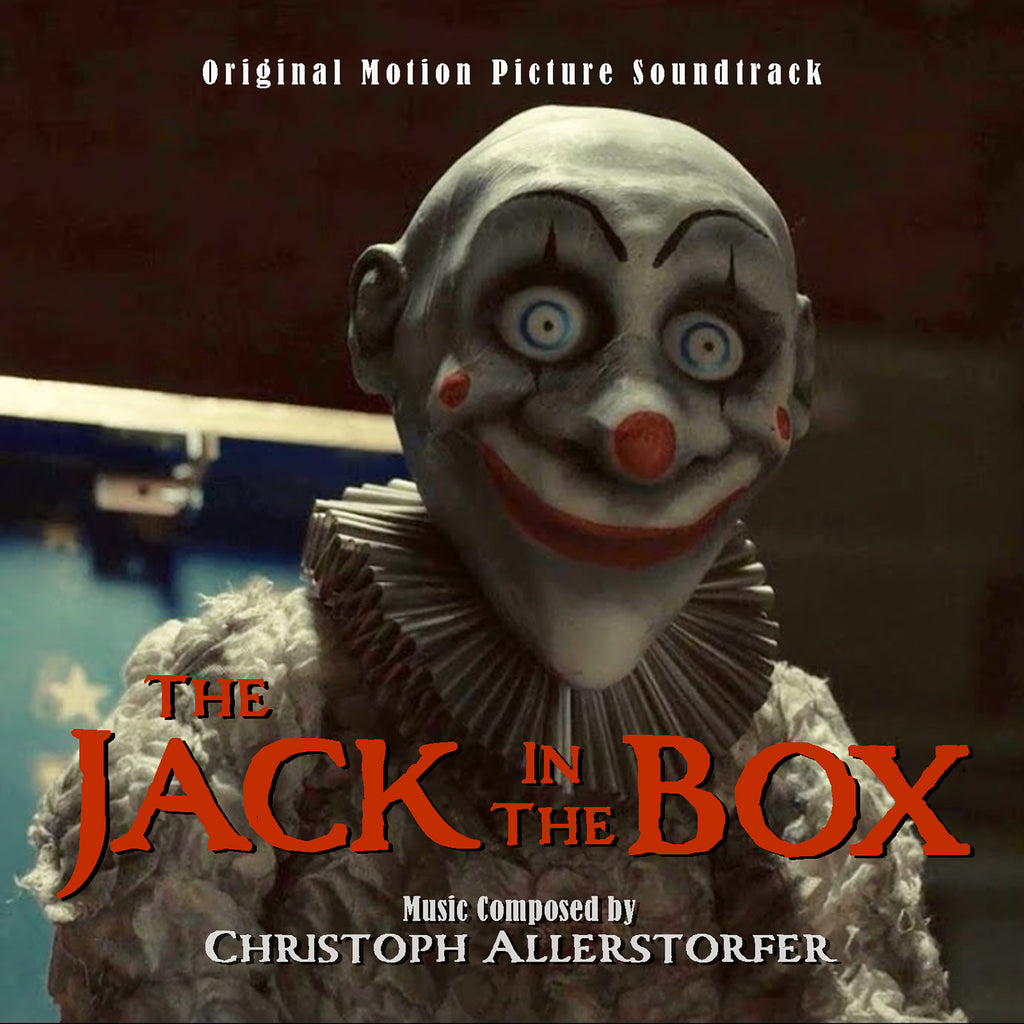 Notefornote Music
The Jack In The Box by Christoph Allerstorfer (24 bit / 48k digital only)
DIGITAL ONLY - 24/48khz file only - not a CD.
When a vintage Jack-in-the-box is un-earthed and opened, it's new owners soon have reason to believe the creepy clown doll within has a life of it's own.   The music for The Jack In The Box is by composer Christoph Allerstorfer.
Christoph Allerstorfer's classical training as a cellist, and his experience in playing in various bands as guitarist and drummer, he has gained a wide range of stylistic abilities. He is fluid in writing in different genres ranging from orchestral music to fully electronic or hybrid scores.

He is also known for his work in movie advertising campaigns, with music used in "Star Wars - Rogue One", "IT Chapter 2", "Midsommar", "High Life", "Us" and many more.
The Jack In The Box
Music Composed by Christoph Allerstorfer
NFN Catalog # NFN-9027
UPC: 760137363224

Music composed and Produced by Christoph Allerstorfer
Executive Producers for Notefornote Music: Bryon Davis
Track List:
1 Opening Theme
2 Hawthorne Museum
3 A Mysterious Box
4 Hello Jack!
5 Nightmares
6 Demon In A Box
7 Investigating The Box
8 Three
9 Missing
10 Jackaeyestermara
11 Jack On Display
12 Four
13 Memories
14 Interrogation
15 Jack Attacks Casey / I Saw It! / Visiting Norman
16 Norman's Story
17 Find A Way / Burning Box
18 Jack Is Back
19 Fired
20 Maurice
21 Five
22 Out Of The Box
23 The Ritual
24 It's Over
25 15 Years
---
More from this collection