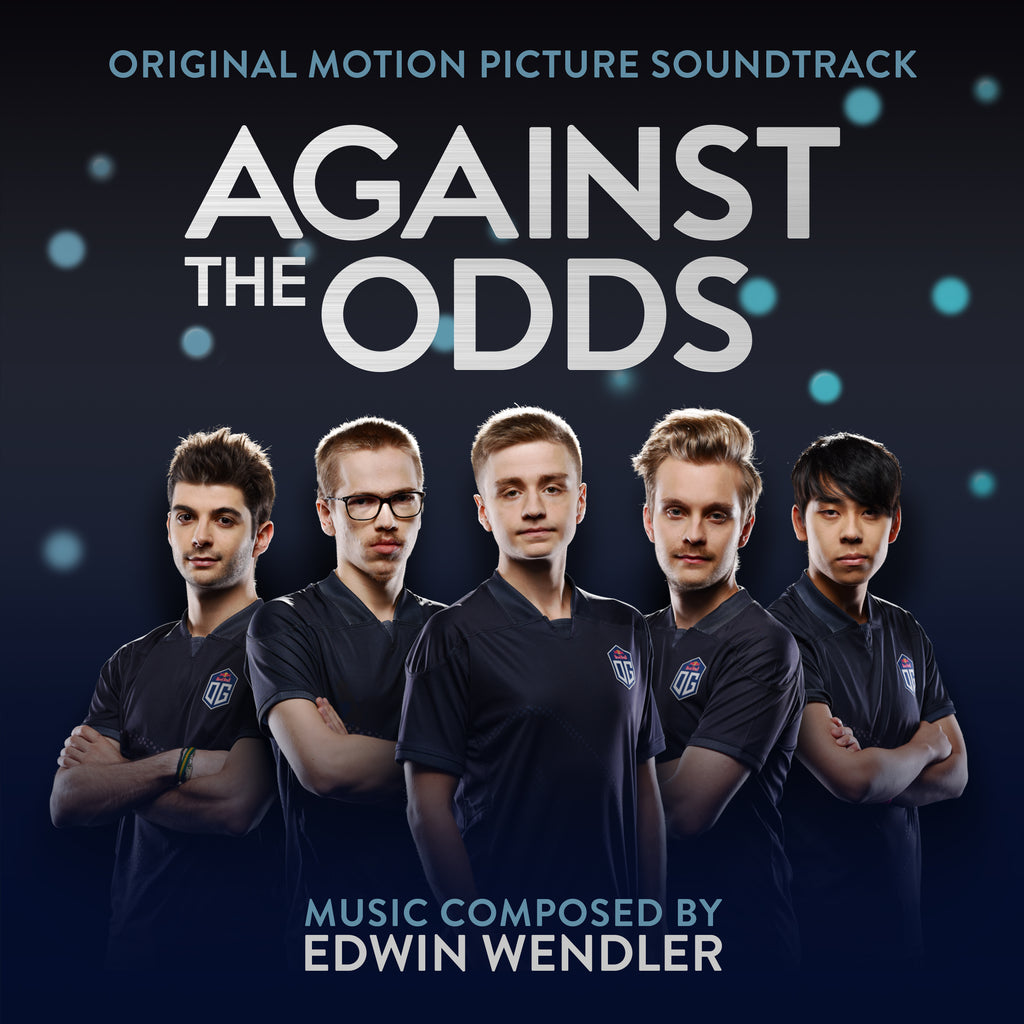 Notefornote Music
Against The Odds by Edwin Wendler (24 bit / 48k digital only)
DIGITAL ONLY - 24/48khz file only - not a CD.
Notefornote Music has teamed up with Red Bull to release the digital soundtrack to the documentary, AGAINST THE ODDS, viewed nearly 4 million times on YouTube. Composer Edwin Wendler created an exciting electronic score which perfectly reflects team OG's unbelievable ups and downs on their way to the biggest tournament in esports.

Edwin Wendler has written music for such notable games as Torchlight: Infinite, Honor Of Kings, Game For Peace a.k.a. PlayerUnknown's Battlegrounds, Bladed Fury, Iris.Fall, Synced: Off-Planet, Mafia City, BuildTopia, and Ring Of Elysium. He has worked on blockbuster movies such as X-Men: Days Of Future Past, Non-Stop, The Nice Guys, X-Men: Apocalypse, Dead Ant, I Spit On Your Grave III, Tales Of Halloween, as well as NBC's reality series, Fear Factor & many more.
Against The Odds
Music Composed by Edwin Wendler
NFN Catalog # NFN-9052
UPC: 760137601524
Music Composed, Arranged, and Produced by Edwin Wendler
Recorded, Mixed, and Mastered by Herman Owen at Spheres Music Studio, Hollywood, CA

Executive Producers for Notefornote Music: Bryon Davis and Peter Hackman
Album Art Direction: Herman Owen

Special Thanks: GrizzlyMug, Jim Sayer, James Davidson, Thomas Radkovic, Daniel Strobl, Rebecca Hathaway, John Dorsey, Andrew Stephan, Aaron Saffa, Benji Stinson, Alex Myrvold, Lauren Saffa, Joseph Mancuso, Anthony Echegoyen, Sebastian Becher, Michael Breneis, Marc-Phillip Ruzicka, Gosia Spolnik, Sabine Matzeder, Paula Ujainen, Anne Cecere, Victor Kaply, Shie Rozow, and Peter Hackman

Track List:
1 Setting The Stage
2 Best Friends And The Game
3 The Learning Curve
4 False Starts And Failures
5 The New Team
6 First Wins
7 Strategies
8 The Reluctant Celeb
9 The Departure
10 Regroup
11 The Purpose To Qualify
12 A Moment To Shine
13 Revenge And Anger
14 The Formidable Opponent
15 The Grand Finals
16 All Six Of Them
---
More from this collection