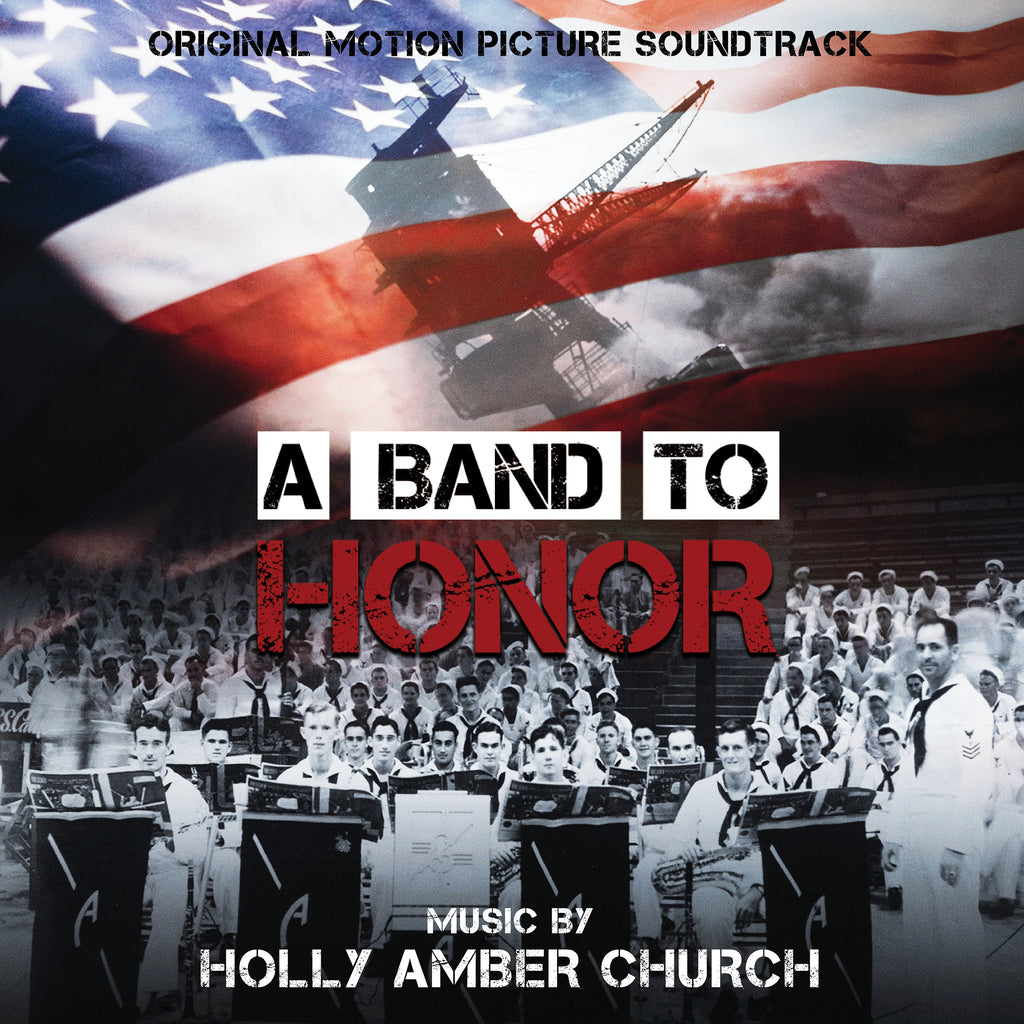 Notefornote Music
A Band To Honor by Holly Amber Church (24 bit / 48k digital only)
DIGITAL ONLY - 24/48khz file only - not a CD.
A Band to Honor is a Documentary film that details the amazing story of the last band to serve aboard the USS Arizona.  Featuring a beautiful, touching score by composer Holly Amber Church, this film is a tribute to those who served in WWII.

Dark Light is directed by Padraig Reynolds and stars Jessica Madsen, Kristina Clifford and Ben Sullivan.  Composer Holly Amber Church's intense score is her fourth collaboration with director Padraig Reynolds. 

A Band To Honor
Music By Holly Amber Church
NFN Catalog # NFN-9041
UPC: 760137467229

Music Produced and Composed by Holly Amber Church

Art Direction: Edwin Wendler

Executive Producers for Notefornote Music: Bryon Davis
Track List:
1 A Band To Honor
2 The History Of The Navy Band
3 The Navy School Of Music
4 The Great Depression
5 The Boys Of NBU-22
6 Musicians And Sailors
7 The USS Arizona
8 Into The Pacific
9 Heading West
10 Aloha Hawaii
11 Battle Of The Bands
12 December 7, 1941
13 Missing In Action
14 Remembering NBU-22
---
More from this collection