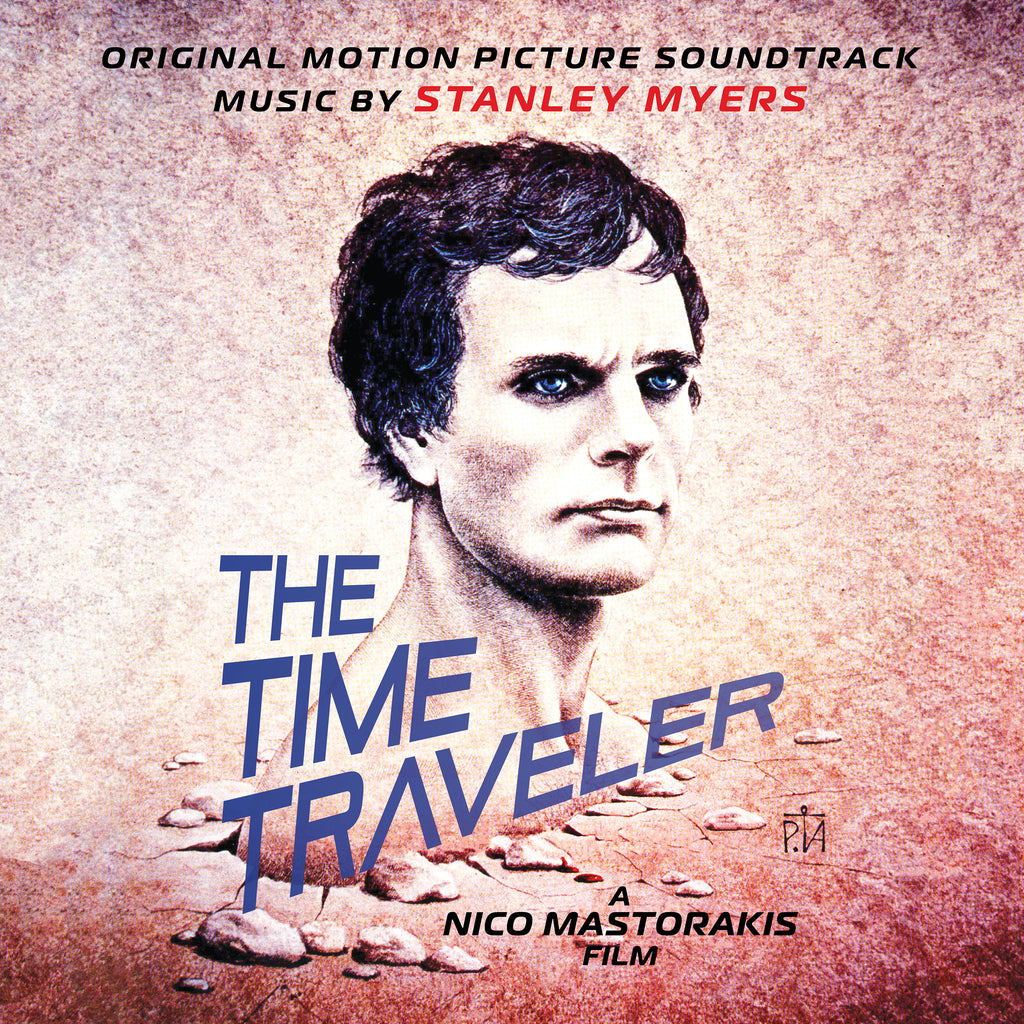 Notefornote Music
The Time Traveler by Stanley Myers (CD)
Shipping Now!
Limited edition of 500 copies. 

An astronaut's widow (Adrienne Barbeau) and her young son (Jeremy Licht) meet a stranger (Keir Dullea) from the future on a Greek island.  Produced, Written by and Directed by Nico Mastorakis and released in 1984, the film was known in other parts of the world as "The Next One." 
Featuring music by Stanley Myers and never before released on CD.  The album is remastered from music Omega had in their archives by James Nelson of Digital Outland and consists of the entire track list from the Greek vinyl LP released by Polydor in 1984. 
The Time Traveler (aka The Next One)
Original Motion Picture Soundtrack
Music by Stanley Myers
NFN Catalog # NFN-1025
UPC: 850001545464

Music Composed by Stanley Myers
Music Composed by Stanley Myers
Album Produced by Nico Mastorakis
Arranged by Stanley Myers and Richard Harvey
Music Recorded at Snake Ranch Studios, London

Title Song: The Next One
Composed by Stanley Myers and Richard Harvey
Lyrics by Nico Mastorakis
Sung by Ted Carfrae

Greek Music Composed and Arranged by George Theodossiadis

Other songs Composed and Performed by Big Alice
Executive Producer for Notefornote Music: Bryon Davis & Peter Hackman
Art Design: Herman Owen
Mastered for Notefornote Music by James Nelson at Digital Outland
Fully licensed & approved to Notefornote Entertainment by Omega Entertainment, Inc. 
(c) (p) 1984, 2021 Omega Entertainment, Inc.
Track List:
1.    The Next One – Ted Carfrae (Myers/Harvey/Mastorakis)
2.    Main Titles
3.    Myconos Theme
4.    Recollections
5.    Talk To Me About Christ
6.    Drawning
7.    Hasapikos (G.Theodossiadis)
8.    Love Theme Pt. 1 & 2 (Falling In Love)
9.    Premonition
10.    Come Back To Life
11.    Talking Nonsense
12.    Glen Is Human
13.    Death In The Water
14.    Good Friday Echoes (Variation on a Greek Orthodox Psalm)
15.    Agean Sea Theme (G.Theodossiadis)
16.    So Long Pal
17.     End Titles
18.    Seventh Heaven – Big Alice (Big Alice/N.Mastorakis/A.Papadelli)
19.    Mr. Be – Big Alice (Big Alice)
---
More from this collection