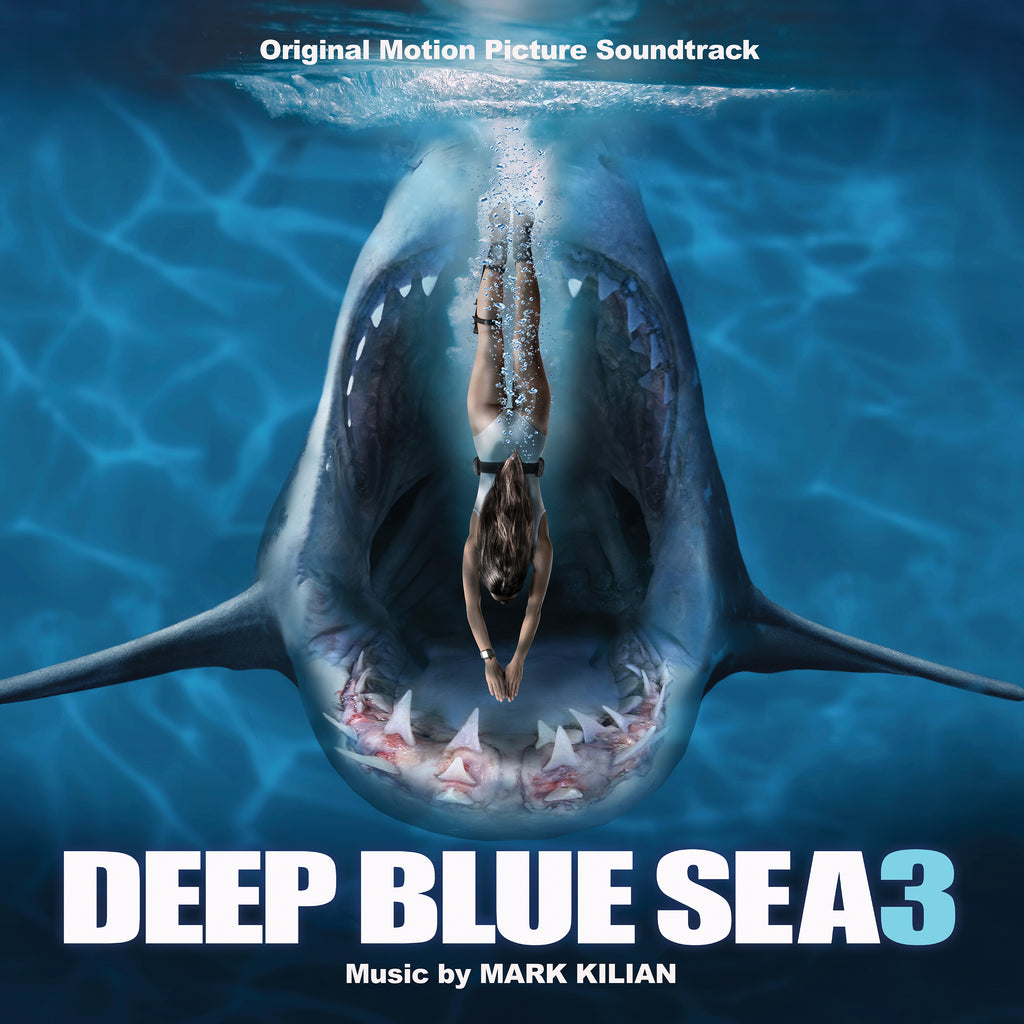 Notefornote Music
Deep Blue Sea 3 by Mark Kilian (24 bit digital download)
DOWNLOAD ONLY.  All purchases include a 24/48 download of the score and will be delivered after purchase.

Studying the effects of climate change off the coast of Mozambique, a marine biologist and her team confront three genetically enhanced bull sharks. Now, a new bloodbath is waiting to happen in the name of science. Will humans never learn?
Features an action packed score by composer Mark Kilian.
Deep Blue Sea 3

Music by Mark Kilian
NFN Catalog # NFN-9057


Album produced by Mark Kilian

Original music composed by Mark Kilian

Executive Producers for Notefornote Music: Bryon Davis and Peter Hackman

Track List:

1 Opening Titles
2 Little Happy
3 Must Be A Glitch
4 Three Bulls
5 Shark Brains
6 I Need A Beer
7 Hamba Nhlupheko
8 First Shark Hunt
9 Tall Story Time
10 Bahari
11 An Evolutionary Leap
12 Boy Talk
13 Not Everyone Gets To Be A Shark
14 Sunbenin Ay Yo
15 Shark Lover Hey?
16 I Left My Hearing Aid Inside
17 Bella Beacon
18 Sharksplosion
19 It Was A Beautiful Place
20 Shark Trash
21 Floating Miya
22 End Credits
---
More from this collection