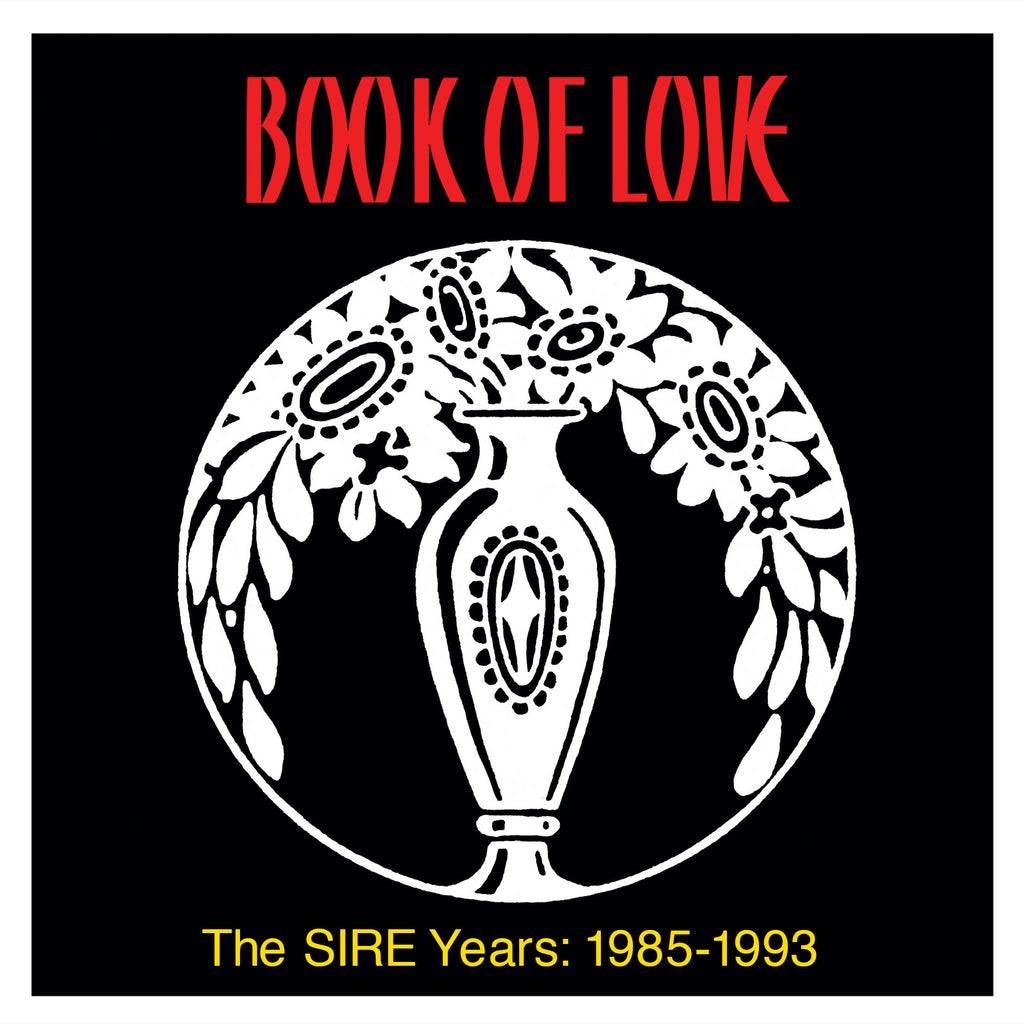 Notefornote Music
Book Of Love: The Sire Years 1985-1993 (CD) CLEARANCE
This collection spans the four albums Book Of Love recorded on the ultra-cool Sire label from 1985-1993.  The tracks featured here are among the favorites of Book Of Love fans worldwide. 
Formed in 1983 in Philadelphia, Pennsylvania and later based out of New York City Book Of Love featured vocalist Susan Ottaviano, keyboardist Ted Ottaviano, Lauren Roselli and Jade Lee. The band gained its first exposure as the opening act for two Depeche Mode tours in 1985 and 1986.  

Not only has Book of Love's music been a staple of dance clubs and college radio, it has been featured in various films and television over the years. The band's song "Modigliani (Lost In Your Eyes)" was featured in the 1987 John Hughes film Planes, Trains & Automobiles as well as Miami Vice.  In 1991, the song "Sunny Day" was featured in the movie The Silence of the Lambs, in a scene in which band member Lauren Roselli also had a cameo with Jodie Foster and the song "I Touch Roses," was featured in the 2000 movie "American Psycho."

Since their active years, Book of Love's songs "Boy" and "I Touch Roses" have been rediscovered by new audiences. Both their original versions and subsequent remixes are heard in both dance clubs and on alternative radio stations.  The band still tours to sold out venues nationwide.  Notefornote Music is proud to be releasing this collection of fan favorites. 
Release info:
The Sire Years: 1985-1993
Book Of Love
NFN-1007
866550000378
1/19/18 release date
Compilation Produced by Ted Ottaviano, Bryon Davis and John Trujillo
Executive Producer for Notefornote Music: Jacqueline Davis
Mastered by James Nelson at Digital Outland
Art Direction for Notefornote Music: Jonathan Hicks at Phase-3 Studios.com
TRACK LIST:
1.    Book Of Love (4:34)
(Theodore Ottaviano)
From the 1986 album "Book Of Love" - Sire / I-Square 9 25355-2
Produced by Ivan Ivan
2.    Boy (2:57)
(Theodore Ottaviano)
From the 1986 album "Book Of Love" - Sire / I-Square 9 25355-2
Produced by Ivan Ivan
3.    I Touch Roses (3:25)
(Theodore Ottaviano)
From the 1986 album "Book Of Love" - Sire / I-Square 9 25355-2
Produced by Ivan Ivan
4.    Modigliani (Lost In Your Eyes) (3:59)
(J.Lee / S.Ottaviano / T.Ottaviano)
From the 1986 album "Book Of Love" - Sire / I-Square 9 25355-2
Produced by Ivan Ivan
5.    You Make Me Feel So Good (3:58)
(S.Ottaviano / T.Ottaviano)
From the 1986 album "Book Of Love" - Sire / I-Square 9 25355-2
Produced by Ivan Ivan
6.    Yellow Sky (4:42)
(S.Ottaviano / T.Ottaviano)
From the 1986 album "Book Of Love" - Sire / I-Square 9 25355-2
Produced by Ivan Ivan
7.    Tubular Bells (3:03)
(Mike Oldfield)
From the album 1988 album "Lullaby" - Sire / I-Square 9 25700-2
Produced by Flood and Ted Ottaviano
8.    Pretty Boys And Pretty Girls (4:24)
(Theodore Ottaviano)
From the album 1988 album "Lullaby" - Sire / I-Square 9 25700-2
Produced by Flood and Ted Ottaviano
9.    With A Little Love (3:50)
(Theodore Ottaviano)
From the album 1988 album "Lullaby" - Sire / I-Square 9 25700-2
Produced by Flood and Ted Ottaviano
10.    Lullaby (7" version) (4:04)
(Theodore Ottaviano)
Remixed by Book Of Love and "Doc" Dougherty from the 1989 Sire / I-Square 7" single      7-27667-A
Produced by Flood and Ted Ottaviano
11.    Witchcraft (3:40)
(Theodore Ottaviano)
From the album 1988 album "Lullaby" - Sire / I-Square 9 25700-2
Produced by Flood and Ted Ottaviano
12.    Alice Everyday (3:41)
From the 1991 album "Candy Carol" - Sire / I-Square / Warner Bros 9 26389-2
Produced by Ted Ottaviano and Ben Grosse
13.    Counting The Rosaries (3:41)
(L.Roselli / T.Ottaviano)
From the 1991 album "Candy Carol" - Sire / I-Square / Warner Bros 9 26389-2
Produced by Ted Ottaviano and Ben Grosse
14.    Sunny Day (3:50)
(Theodore Ottaviano)
From the 1991 album "Candy Carol" - Sire / I-Square / Warner Bros 9 26389-2
Produced by Ted Ottaviano and Ben Grosse
15.    Miss Melancholy (3:25)
(Theodore Ottaviano)
From the 1991 album "Candy Carol" - Sire / I-Square / Warner Bros 9 26389-2
Produced by Ted Ottaviano and Ben Grosse
16.    Sunday A.M. (2:55)
(Theodore Ottaviano)
From the 1993 album "Lovebubble" – Sire / I-Square / Warner Bros 9 45280-2
Produced by Ted Ottaviano
17.    Hunny Hunny (4:05)
(Theodore Ottaviano)
From the 1993 album "Lovebubble" – Sire / I-Square / Warner Bros 9 45280-2
Produced by Ted Ottaviano
18.    Sound And Vision (3:45)
(David Bowie)
From the 1993 album "Lovebubble" – Sire / I-Square / Warner Bros 9 45280-2
Produced by Ted Ottaviano
19.    Boy Pop (4:04)
(L.Roselli / T.Ottaviano)
From the 1993 album "Lovebubble" – Sire / I-Square / Warner Bros 9 45280-2
Produced by Ted Ottaviano
20.    Chatterbox (Pt. 2) (3:33)
(J.Lee / T.Ottaviano)
From the 1993 album "Lovebubble" – Sire / I-Square / Warner Bros 9 45280-2
Produced by Ted Ottaviano
---
More from this collection