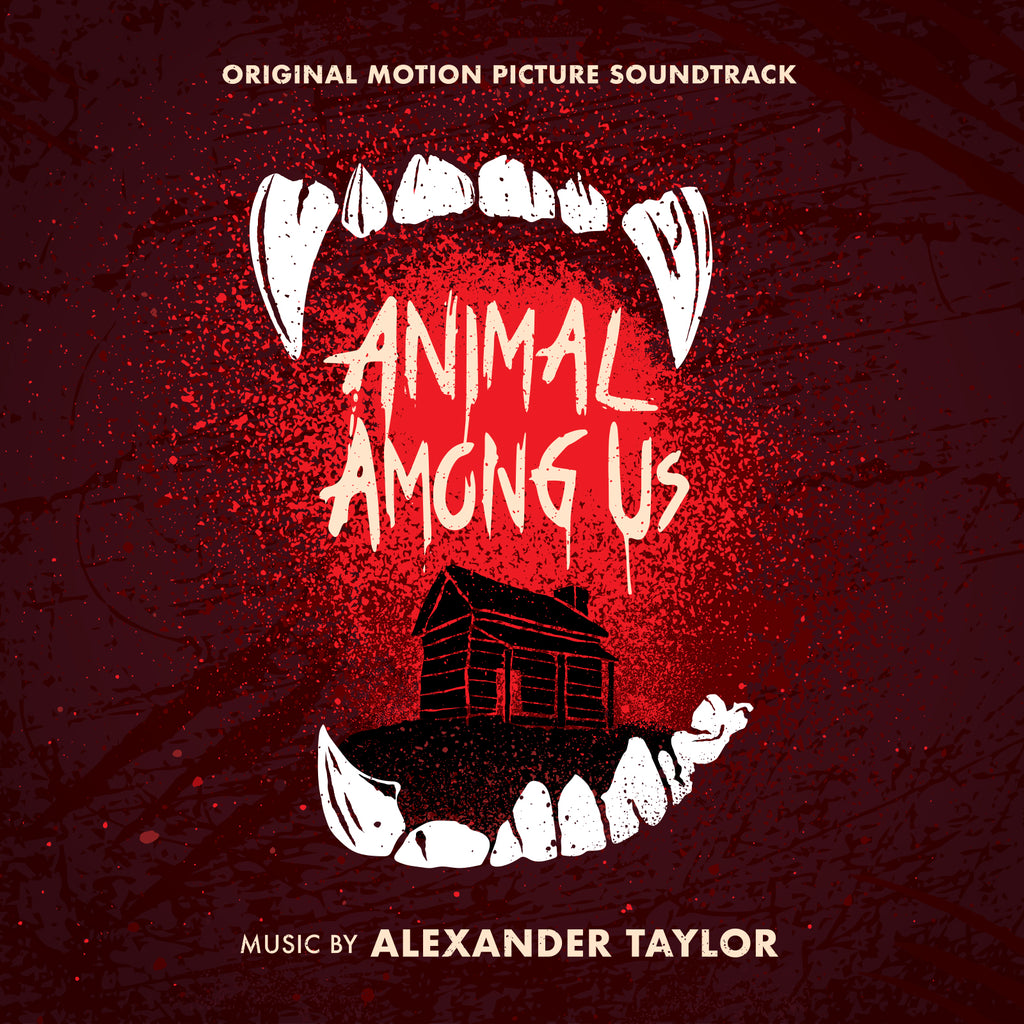 Notefornote Music
Animal Among Us by Alexander Taylor (CD+24 bit digital bundle)
The first 50 pre-orders will receive an autographed booklet from Alexander Taylor.
CD & 24/48khz digital bundle.
A throwback in homage to the classic thrillers with a modern twist sure to stand as a point of evolution within the genre, the film stars Christian Oliver (The Good German, Speed Racer), Larisa Oleynik (10 Things I Hate About You), Christine Donlon (Entourage), former M.M.A / U.F.C World Champion Don Frye and five time Daytime Emmy Award Winner Heather Tom (Young & The Restless).
Alexander Taylor is a music composer based in LA currently serving as lead composer at Wondermedia, an animation company founded by Terry Thoren (co-creator of The Rugrats, The Wild Thornberries, Rocket Power). Taylor is best known for his works in the horror genre. Currently, his work is featured in the film ANIMAL AMONG US (starring Laryssa Oleyni, Erin Daniels), the upcoming thriller THE DEAD OF NIGHT (Lance Henriksen), as well as several Crypt TV series including STONEHEART, HOSPICE, and THE LOOKSEE.
Alexander is getting a lot of acclaim for his new score to the Nightmare on Elm Street documentary, Scream Queen, My Nightmare On Elm Street!
Animal Among Us
Music by Alexander Taylor
NFN Catalog # NFN-9022
UPC: 850001545211

Music Composed and Produced by Alexander Taylor
Executive Producers for Notefornote Music: Bryon Davis
Album Design by Kim Rountree
Track List:
1 Welcome To Merrymaker
2 Better Days Past
3 The Merrymaker Murderer
4 Time, Money, Resources, and Masks
5 Emergence
6 Garage
7 The Traps Are Set
8 The Video Tape
9 Stranger At The Gates
10 Old Habits Die Hard
11 Rag Doll
12 Christine and KarBear13
13 Howl
14 Inside The Bunker
15 The Truth Is
16 Claws
---
More from this collection