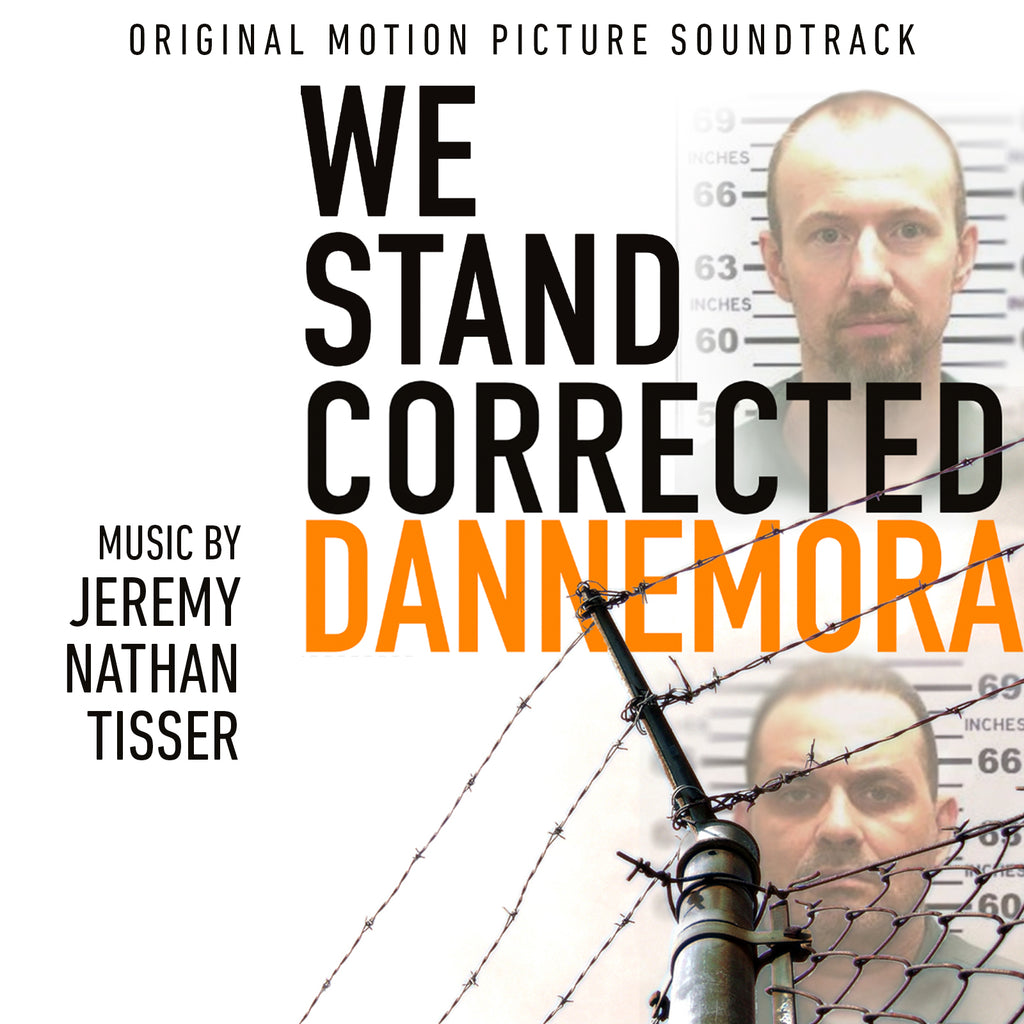 Notefornote Music
We Stand Corrected by Jeremy Nathan Tisser (24 bit / 48k Digital Only)
24 bit / 48k digital only release.

Featuring a powerful score by composer Jeremy Nathan Tisser (Battlewake) as well as the song We Stand Corrected performed by Tommy Rogers (Singer/keyboardist from acclaimed rock band Between The Buried & Me) and Jeremy.
The film is a political piece that sheds light on a very important topic, the decline of the American prison systems. Decades of cost cutting and corner cutting ultimately led to the infamous 2015 prison break from Clinton Correctional Facilities in Dannemora, New York. The manhunt, which ended up costing around $23,000,000, lasted just over 3 weeks, and left one person dead, another shot and wounded, a town left in fear, and hundreds of officers who were forced to remain quiet in fear of losing their jobs, their pensions, and their homes.

The score reflects the truth behind the subject matter.  Jeremy Nathan Tisser is a composer to watch.
We Stand Corrected: Dannemora
Original Motion Picture Soundtrack
Music by Jeremy Nathan Tisser
NFN Catalog # NFN-9026
UPC: 760137323723

Featuring the song "We Stand Corrected" Performed by Tommy Rogers and Jeremy Nathan Tisser
Album Produced and Composed by Jeremy Nathan Tisser
Executive Producers for Notefornote Music: Bryon Davis
Mastered by Chas Ferry
Art Direction: Mark Banning
Track List:
1 Dannemora Main Title
2 Honor Block
3 Lockdown
4 Escape
5 Manhunt & Investigation
6 Escape Is Always Possible
7 Richard Matt & David Sweat
8 A Town Without A Voice
9 CERT
10 Gene Palmer
11 Checking The Cabins
12 Closing In
13 I Just Wanted To Be Free
14 Denial
15 Bureaucratic Corruption
16 We Stand Corrected Performed by Tommy Rogers and Jeremy Nathan Tisser

---
More from this collection