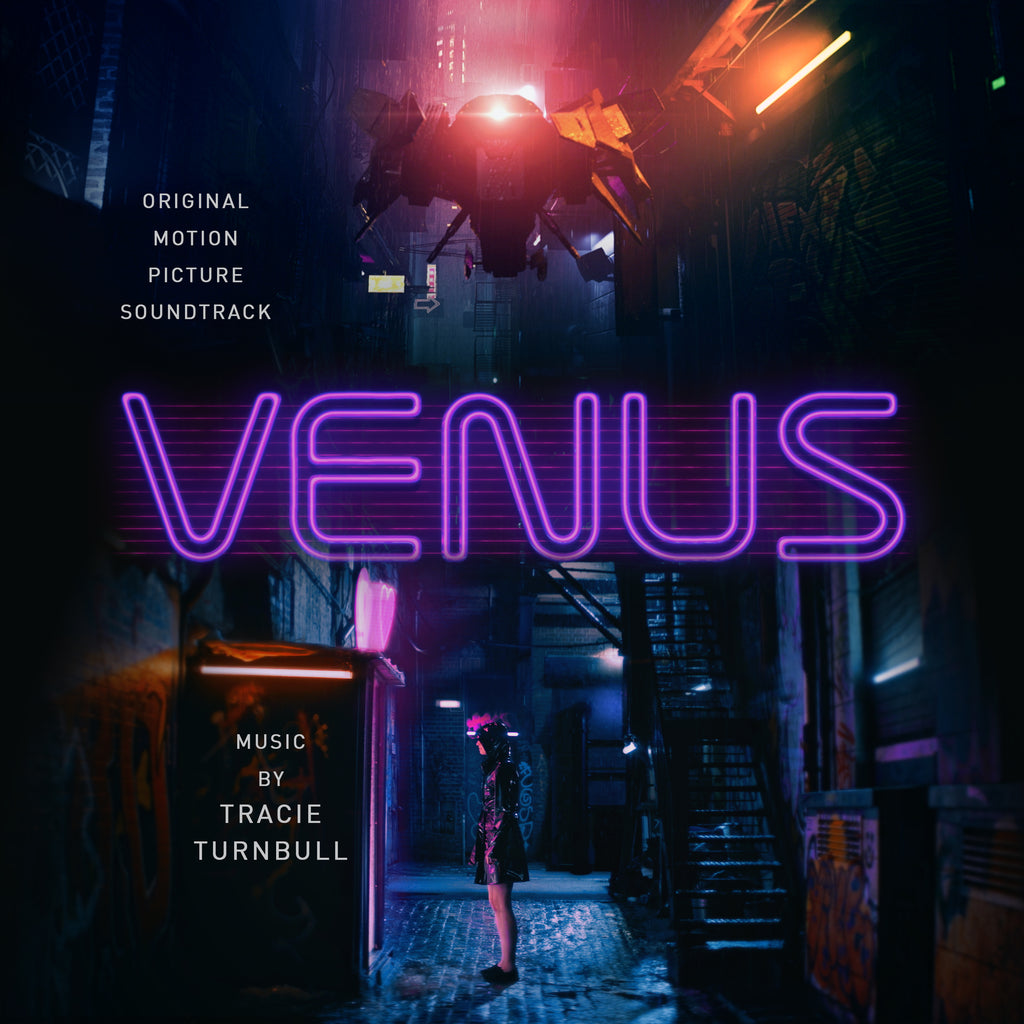 Notefornote Music
Venus by Tracie Turnbull (24 bit / 48k digital only)
DIGITAL ONLY - 24/48khz file only - not a CD.
"Venus possesses a striking level of intrigue and unpredictability, brought together in a visually stunning triumph of short film-making".  Venus features a punchy electronic score that calls to mind many of classic sci-fi scores from the past by composer Tracie Turnbull. 
Tracie Turnbull, originally from Denver, Colorado is now a Los Angeles based composer with a wide array of credits for Film and Television. 
Tracie  has contributed additional music to projects such as: CBS's Star Trek: Discovery and Picard, Sci-fi's Channel Zero, FX's Snowfall, Netflix's The Umbrella Academy and Mark Wahlberg's Mile 22. 
Tracie has also scored a number of indie projects including: Emmy nominated comedy series Ctrl, Alt Delete, San Diego Comic Con favorite, A Brief History in Time Travel and numerous short films and series including: Venus, Stuck in Development, Cocoon and Writer's Room. She also scored the short film, Bound, which premiered at Los Angeles New Wave International Film Festival in 2018. 
Tracie is currently orchestrating the upcoming show Clarice and season 3of Transformers:War of Cybertron. Past orchestration credits include: The Umbrella Academy season 2, Star Trek: Discovery season 3, The High Note,First To The Moon: the Story of Apollo 11, The Seagull, E.O. Wilson: Of Ants and Men, and The Drowning. 
Venus
Music Composed by Tracie Turnbull
NFN Catalog # NFN-9054
UPC: 760137696025

Music composed and Produced by Tracie Turnbull

Executive Producers for Notefornote Music: Bryon Davis
Track List:
1 Ladybug
2 Glitch
3 Bring You Back
4 Venus
5 Charging
6 Escape
---
More from this collection