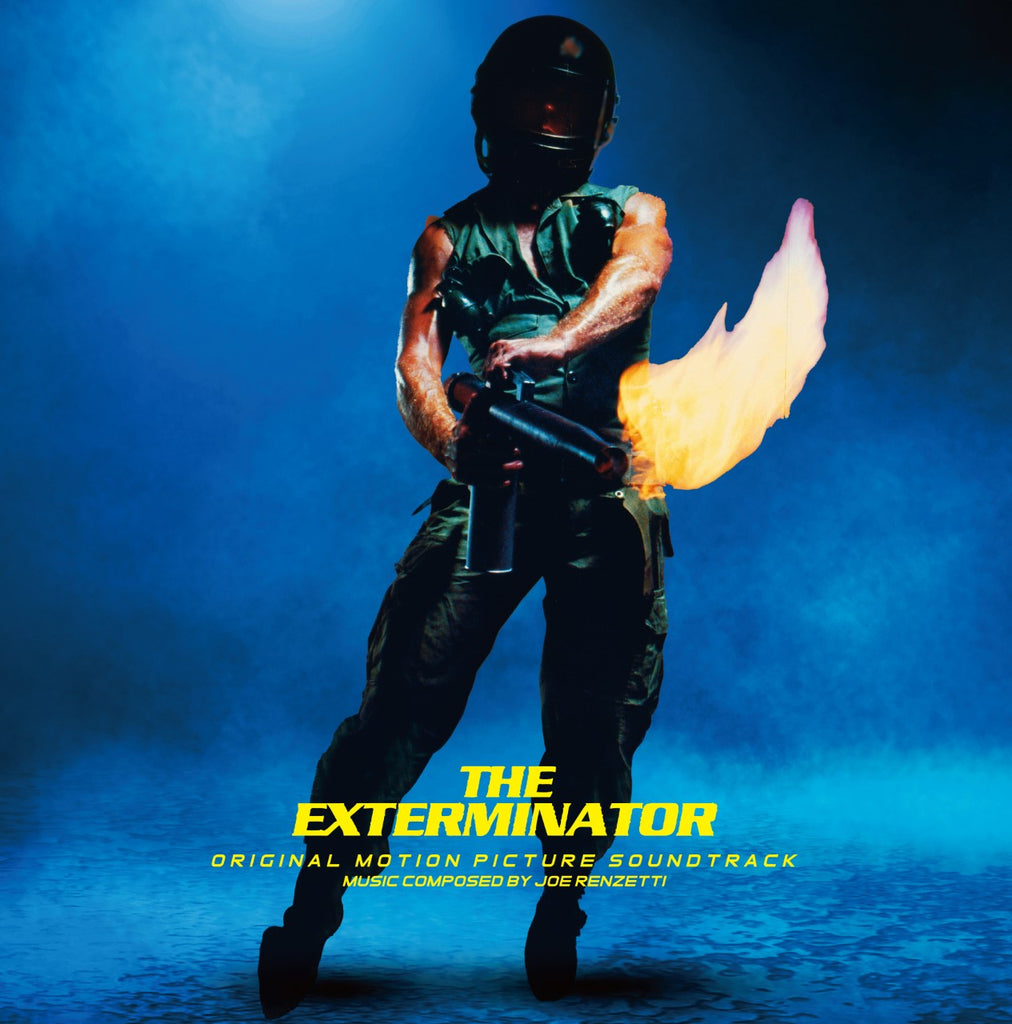 Notefornote Music
The Exterminator by Joe Renzetti (100 signed CDs)
NOW SHIPPING!  
LIMITED EDITION OF 500 CDs.
This release is a Xrosscounter Music release exclusively distributed by Notefornote Music.  For the first time ever, Joe Renzetti's score to the 1980 James Glickenhaus directed cult classic hybrid of action, revenge and horror is available on CD.  Officially licensed by Xrosscounter from James Glickenhaus, the music was carefully remastered and released on vinyl over a year ago.  Joe Renzetti worked closely with the producers to give fans the best presentation of the score.  
Contains iconic song "Heal It" by Roger Bowling, Byron Hill and Mike Reid which is making it's release debut on this soundtrack.
TRACK LIST:
Film Version:
As Reimagined:

12. The Beheading

13. Beer Fight

14. Jefferson's Mugging

15. In Hospital/Jefferson & Eastland

16. Into Gangster's House/Dog Attacks

17. Dirty Stories
18. Preps Bullets & Guns/Eastland

19. Fried Pimp/Fried Chicken

20. Gouls, Gang Bangers, Shot/Car Chase

21. Jefferson In Hospital/Eastland Pulls The Plug

22. Heal It (Full Song)
---
More from this collection