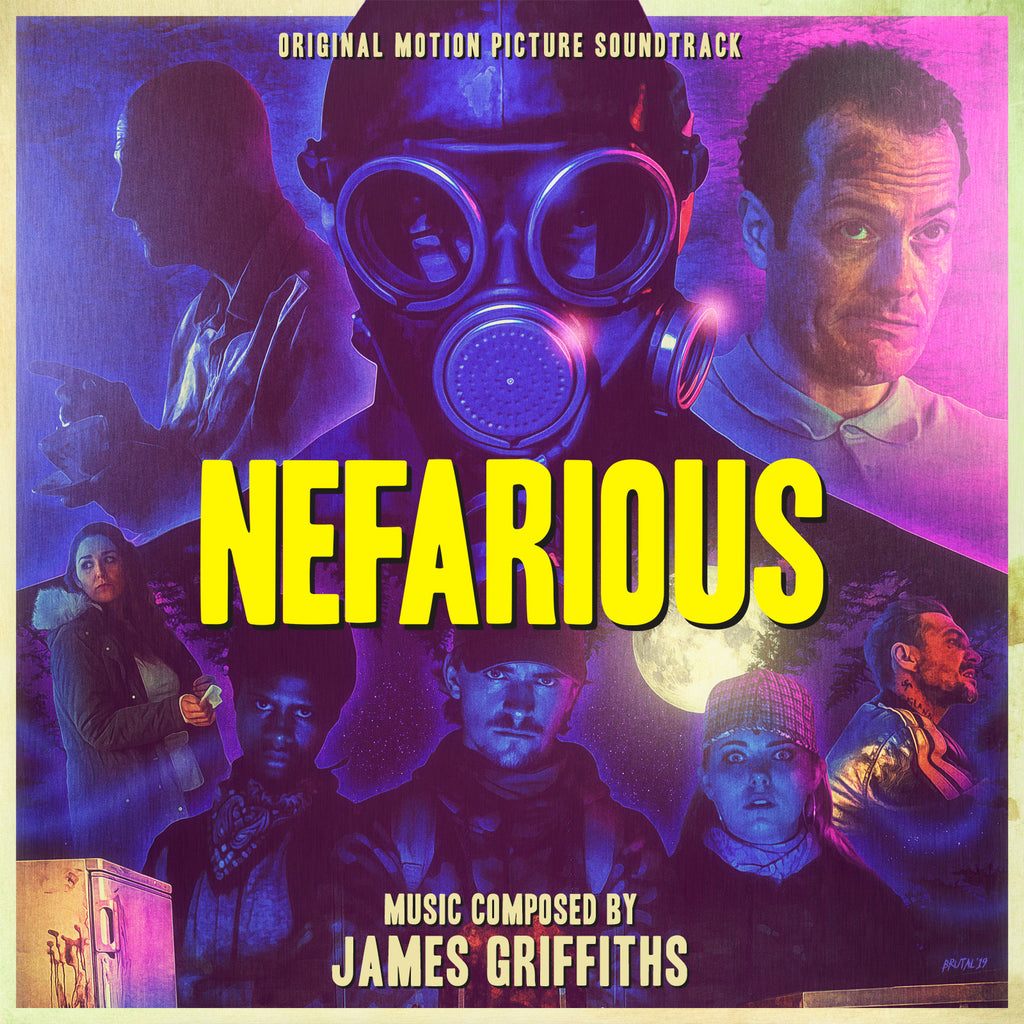 Notefornote Music
Nefarious by James Griffiths (24 bit / 48k digital only)
DIGITAL ONLY - 24/48khz file only - not a CD.
Nefarious is a new horror movie from Producer/Director Richard Rowntree.  Composer James Griffiths hails from a diverse musical background, with over 14 years as a professional musician.  His career took James all over the world, performing on the finest of world stages, from The Royal Albert Hall, to many fabulous concert venues in Japan.

Nefarious
Music Composed by James Griffiths
NFN Catalog # NFN-9029
UPC: 7601377352029

Music composed by James Griffiths
Album Produced by James Griffiths
Assistant: Christoph Allerstorfer
Score Recorded and Mixed by James Griffiths and Christoph Allerstorfer
Original Song "Godless" written and performed by James Griffiths and Stacey Delooze
"Godless" lyrics by Stacey Delooze

Executive Producers for Notefornote Music: Bryon Davis
Mastered by James Griffiths and Christoph Allerstorfer
Art Direction for Notefornote Music: Mark Banning
Track List:
1 Godless
2 Day One "On The Fringes Of Poverty"
3 Day Two "The Pursuit Of Wealth"
4 Day Three "Predator - When Worlds Collide"
---
More from this collection