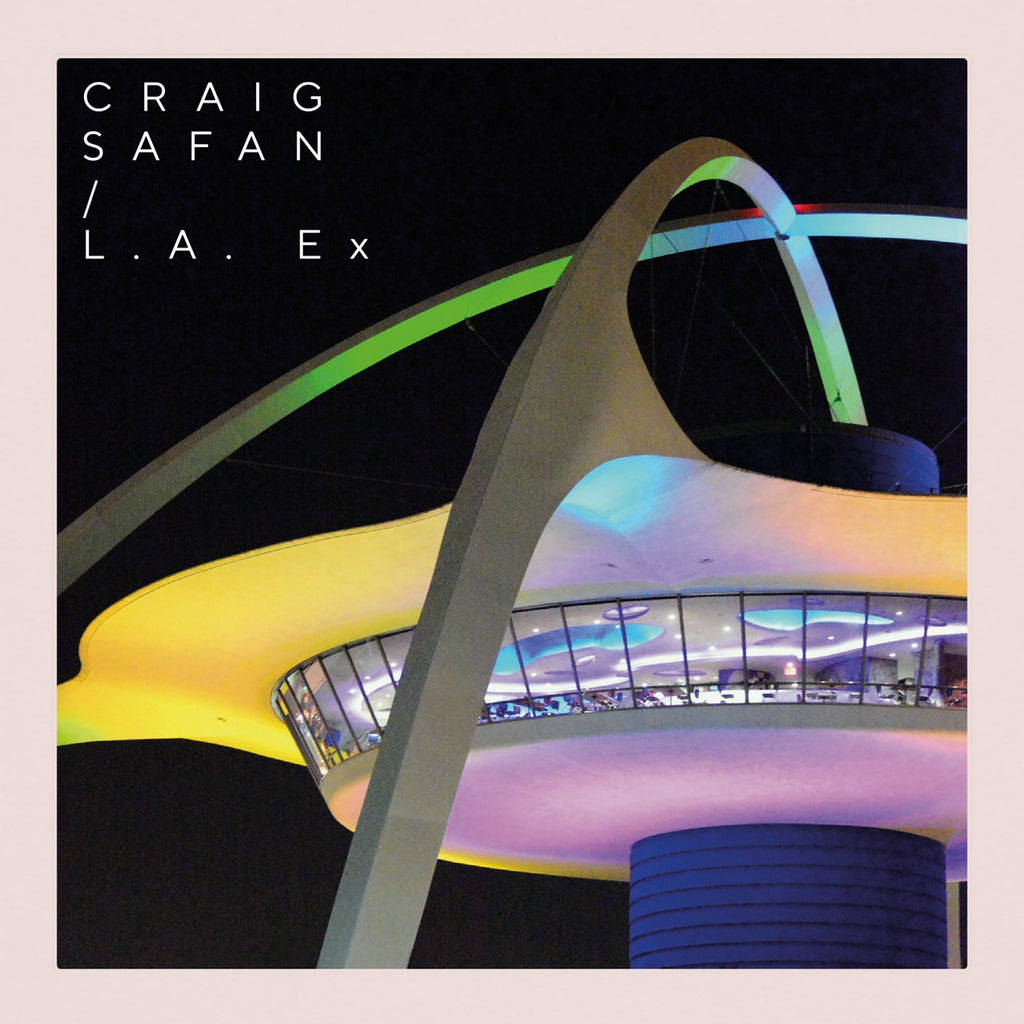 Notefornote Music
L.A.-Ex by Craig Safan (CD+digital bundle)
NOW SHIPPING
The first 50 copies include a signed booklet by Craig Safan!
With his third original music album, veteran film composer Craig Safan (TV's CHEERS, THE LAST STARFIGHTER, SON OF THE MORNING STAR, STAND AND DELIVER) explores his memories of growing up in Los Angeles with a musical celebration of life in the City of Angels.
"I call this album L.A. Ex, which obviously is a play on the airport, but also because a lot of what I wrote are things that now exist only in my memory," Safan explains.  Through a mix of digital samples and live musicians playing real instruments, Safan creates sonic expressions of sounds, feelings, and images of people, places, and things in Los Angeles and its environs that have resonated in remembrance for a lifetime.
Emmy-nominated and eight-time ASCAP award-winning composer Craig Safan has scored feature films, television, and documentaries as well as having three electroacoustic albums of his own music released. He has been commissioned to compose for ballet as well as for live performance of silent films and was given the Poledouris Film Music Legend Award at the International Film Music Festival in Cordoba, Spain. Safan's music has been released on over fifty albums, most recently "Sirens: Music Inspired by Homer's 'Odyssey'". Safan has composed the scores for the classic "The Last Starfighter", the iconic "Nightmare on Elm Street IV", as well such diverse films as "Stand and Deliver", "Mr. Wrong", "Remo Williams", "The Legend of Billie Jean", "Warning Sign", "Fade to Black", and "Major Payne". For television Safan composed the music for the multi Emmy-winning series "Cheers" plus "Amazing Stories", "The New Twilight Zone", and "Tales from the Crypt" as well as the Emmy-winning mini-series "Son of the Morning Star" and "Mission of the Shark".   Safan also scored the top-selling National Geographic documentary "Secrets of the Titanic" and the Oscar-nominated documentary "The California Reich". Safan began his musical career while still in college arranging albums for Warner Brothers Records. He was awarded both the Senior Prize in Music as well as the Senior Prize in Drama and received the Thomas J. Watson Foundation Fellowship to pursue his music work in Europe.
TRACK LISTING:
1 High On Hope St.
2 Spring St. Boogie
3 Angels' Flight
4 El Coyote
5 Plantetarium Star Show
6 The Manne-Hole
7 Moore Drive
8 Pandora's Box (Hey, Hey, Hey)
9 The Witch's House
10 Mulholland Nights
11 Hitching A Ride
12 Summer Dreams
13 Muscles, Tattoos & Veins
14 Davy Jones' Locker
15 The Theme Building
16 Smog
---
More from this collection