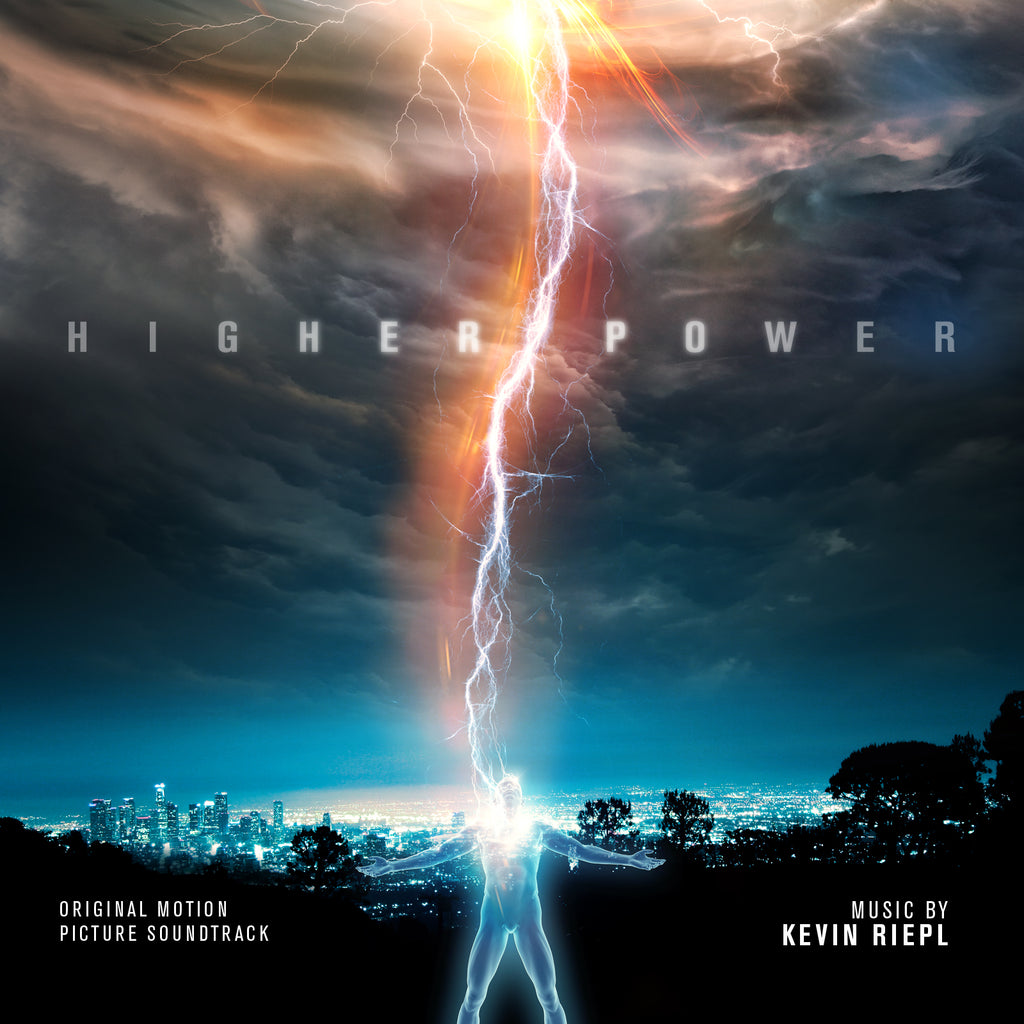 Notefornote Music
Higher Power: Original Motion Picture Soundtrack by Kevin Riepl (CD)
Sale price
$1.99
Regular price
$9.99
CD & 24/48khz download bundle
When the Universe decides what it wants, it's pointless to resist. With his family's life at stake, Joseph Steadman finds himself the unwilling test subject of a maniacal scientist in a battle that could save the world, or destroy it. 
Kevin Riepl is an award-winning composer writing for multiple entertainment genres. His engaging orchestral, hybrid and atmospheric scores have enhanced numerous films & TV series such as the BATMAN: UNLIMITED films, CABIN FEVER (2016 reboot), THE NIGHT CREW, JUSTICE LEAGUE: ACTION, ABCs OF DEATH, CONTRACTED and GET THE GIRL.  

Kevin Riepl has distinguished himself from his peers with his ability to craft engaging atmospheres and rousing scores that not only complement and enhance the numerous film, game and television projects he has worked on, but are also recognized and praised by gamers and moviegoers alike.
Higher Power
Original Motion Picture Soundtrack
Music by Kevin Riepl
NFN-9006
All Music Composed by Kevin Riepl
Score Mixed and Produced by Kevin Riepl
Composer Assistant: Bill Piyatut H.
Scoring Engineer: Peter Fuchs
Music Performed by The Slovak National Symphony Orchestra
Orchestration by Susie Benchasil Seiter, Chad Seiter
Additional Orchestration: Eric Buchholz
Music Preparation: SeiterTECH, Inc.
Soundtrack Album Mastering Engineer: Daniel Kresco

Special Thanks to Colin Frederick and Adrianna Perez

Executive Producers for Notefornote Music: Bryon Davis
Art Direction for Notefornote Music: Mark Banning
Track List:
1.    Hello Doctor (3:13)
2.    Barrel Of A Gun (1:52)
3.    Main Titles (3:12)
4.    Beach Lighthouse (2:44)
5.    Observation (4:15)
6.    Ground Teams (0:43)
7.    Fate Page (1:27)
8.    One Year Chip (2:38)
9.    Not Going Anywhere (2:21)
10.    The Implant (4:57)
11.    Link Established (3:04)
12.    Next Assignment (1:28)
13.    Charles Margrey (3:14)
14.    Drones (2:14)
15.    4 Minutes (2:39)
16.    Transfiguration (2:45)
17.    Aftermath (4:10)
18.    You'll Need Your Gun (1:26)
19.    Joe's Power (2:54)
20.    Unstoppable (4:30)
21.    In Custody (0:59)
22.    He's Got A Bomb (1:30)
23.    In Pursuit (2:30)
24.    The Shipyard (2:52)
25.    He's Tracing Us (1:23)
26.    Joe Arrives (2:35)
27.    It's Time (3:39)
28.    Joe's Final Form (4:04)
29.    Cosmic Event (2:36)
---
More from this collection