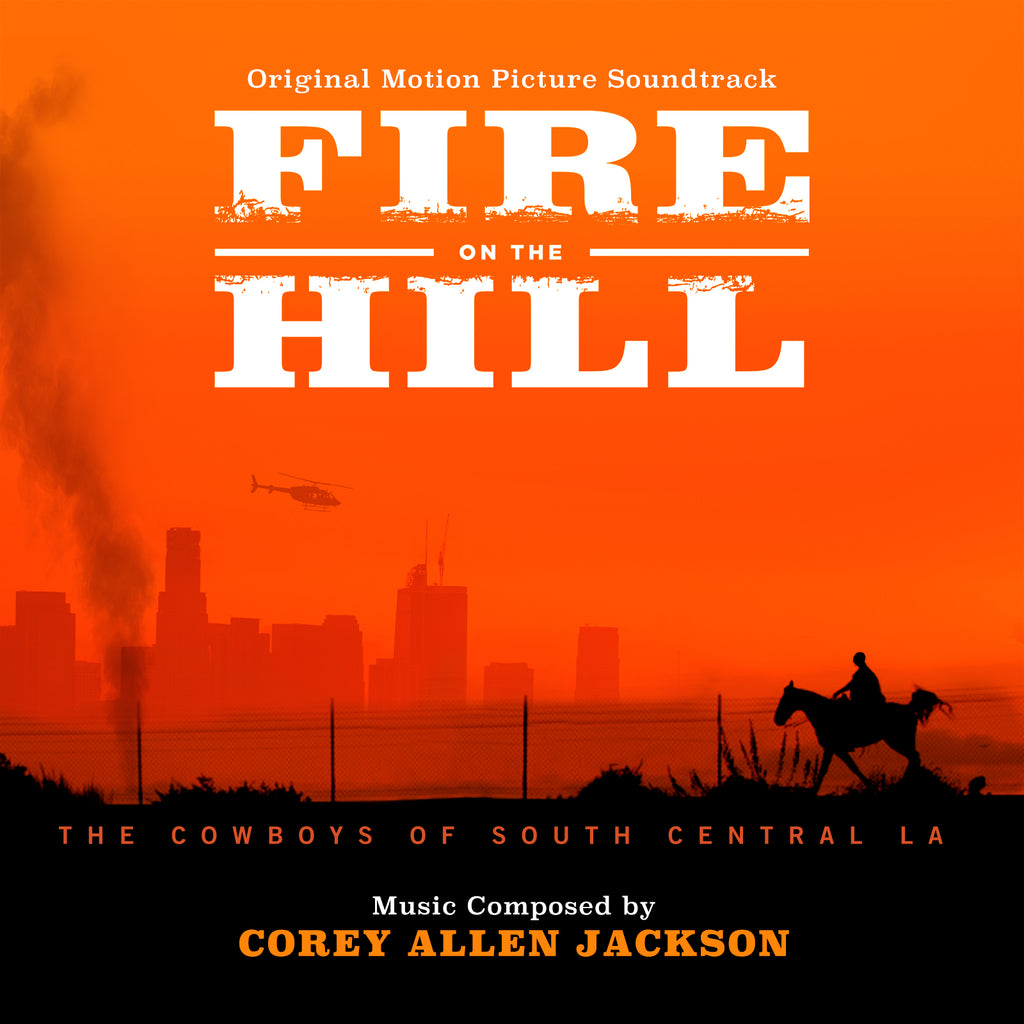 Notefornote Music
Fire On The Hill: The Cowboys of South Central L.A. by Corey Allen Jackson (16 bit / 44k digital only)
DIGITAL ONLY - 16/44khz file only - not a CD.
Fire on the Hill is set on the edge of Compton, California - a place notorious for gang violence - a hidden band of inner-city cowboys has persevered since the 1800's. Fire on the Hill is the story of the Black Cowboys of Compton and South Central LA, and their fight to preserve their culture by resurrecting an inner city horse stable that was mysteriously burnt to the ground. The documentary has been tearing up the festival circuit with several nominations and best documentary wins including, the Santa Barbara Film Festival, Telluride Mountain Festival, DOC NYC and winning the LA Muse Award at the Los Angeles Film Festival where it had several encore performances.
Corey Allen Jackson is a renowned composer for film and television. Originally discovering music through a passion for Hard Rock, Metal, Goth and 80's Synth-wave. Corey continued to develop his craft through classical training as a composer at Paris' distinguished La Schola Cantorum and earning a Master of Music from the University of Oklahoma. As well as, additional training in film scoring from the University of Southern California. Since then, he has gone on to work in some of the most unique and inventive projects in the realms of Hollywood, television, and independent film. Most recently Corey crafted a synth-based retro score for the supernatural-horror- comedy film Portal starring Jamie Tisdale, Ryan Merriman and Heather Langenkamp of Nightmare on Elm Street fame.
Fire On The Hill: The Cowboys of South Central L.A.
Music Composed by Corey Allen Jackson
NFN Catalog # NFN-9007
UPC: 850001545013

Music Composed and Produced by Corey Allen Jackson

Executive Producers for Notefornote Music: Bryon Davis
Art Director for Notefornote Music: Mark Banning
Track List:
1 Fire On The Hill
2 Ghuan
3 Raise
4 Chris
5 The Fire
6 Evacuating The Hill
7 Working Hard To Get To The Rodeo
8 Reaching For The Top
9 Looking Out For Each Other
10 Everybody Helps Everybody
11 The Mental Game
12 Jerrod's Death
13 The Struggle In His Head
14 Nobody Cares But Me
15 Back To Basics
16 He Doesn't Give A S***
17 Hunting For Tokaurk
18 Calvin Alone
19 One Last Chance
20 The Ventura Rodeo
21 We Are The Cowboys
---
More from this collection