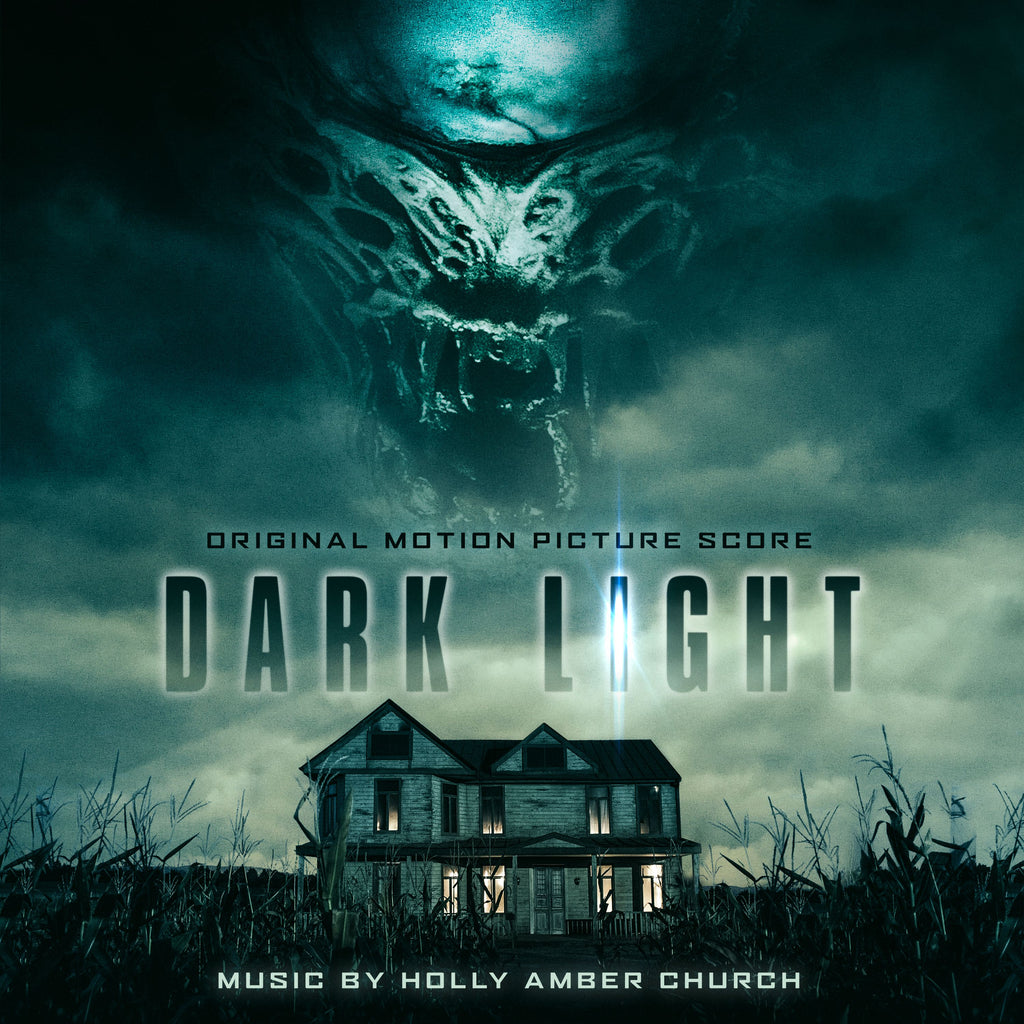 Notefornote Music
Dark Light by Holly Amber Church (24 bit / 48k digital only)
DIGITAL ONLY - 24/48khz file only - not a CD.
Dark Light tells the story of Annie Knox who, following a split from her husband, the death of her mother and a nervous breakdown returns to her remote family home with her young daughter Emily.  Soon Annie must take on a thought-to-be extinct humanoid race whose need to feast on human inner light makes them a very dangerous nemesis indeed.

Dark Light is directed by Padraig Reynolds and stars Jessica Madsen, Kristina Clifford and Ben Sullivan.  Composer Holly Amber Church's intense score is her fourth collaboration with director Padraig Reynolds. 

Dark Light
Music By Holly Amber Church
NFN Catalog # NFN-9034
UPC: 760137403425

Music Produced and Composed by Holly Amber Church

Art Direction: Edwin Wendler

Executive Producers for Notefornote Music: Bryon Davis
Track List:
1 Hide and Seethe
2 Dark Light
3 Back Home
4 Scratching In The Walls
5 A Night Game Of Tag
6 Something In The Fields
7 Who's Out There
8 Body By The River
9 Prison Transfer
10 Back For Answers
11 Clean And Mean
12 Tempermental Toychest
13 No Trespassing
14 Walter Finds Them
15 Searching The House
16 Paul Finds The Creature
17 Annie Gets Attacked
18 The Sheriff Believes
19 Preparing To Go Under The House
20 Facing The Dark Light
---
More from this collection