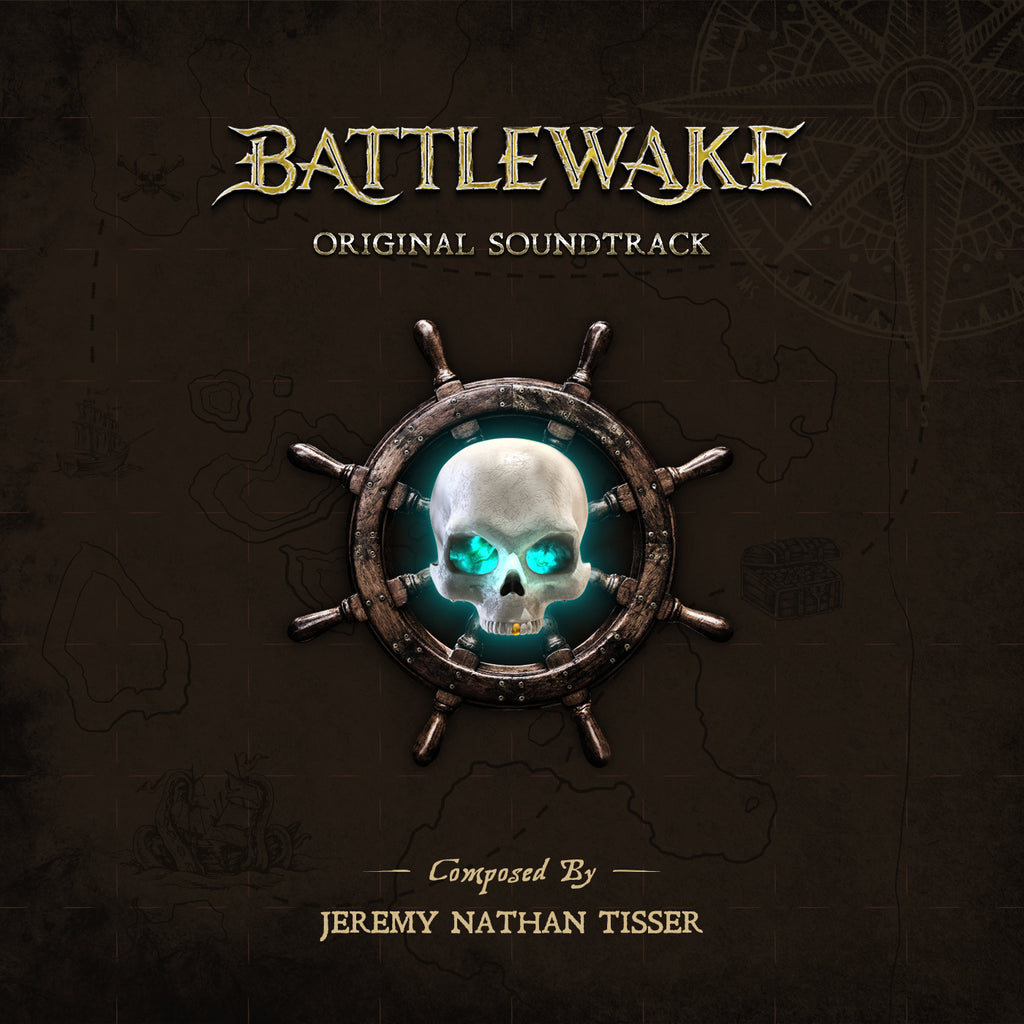 Notefornote Music
Battlewake by Jeremy Nathan Tisser (CD+24 bit digital bundle) CLEARANCE
Sale price
$1.99
Regular price
$9.99
The first 50 copies will include an autographed booklet by composer Jeremy Nathan Tisser. 
CD+24 bit digital bundle.

Set sail in Battlewake, a seafaring combat game made exclusively for virtual reality. As four ancient, super-powered Pirate Lords fighting for ultimate dominion, you'll captain a massive battle-ready ship; navigate lush, elemental seascapes; and embark on a larger-than-life nautical war for the ages.  Features a rousing score by Jeremy Nathan Tisser.
Battlewake
Music by Jeremy Nathan Tisser
NFN Catalog # NFN-9021
UPC: 850001545204

Track List:
1 Battlewake: The Boatman's Call
2 The Ballad of Diego Teyana IV
3 Into Maelstrom
4 Lullaby For The Relentless
5 Battle Of The Frozen Bog (featuring Eru Matsumoto)
6 The Sinking of Lumot Glacier (featuring Eru Matsumoto)
7 Zhang The Immortal
8 Jade And Steel
9 Ashes Of The Undying
10 Water Upon The Fire
11 The Fate Of The Throne
12 War At Urth's End
13 Red Skies At Dawn
14 The Golden Age Of Pirates
---
More from this collection