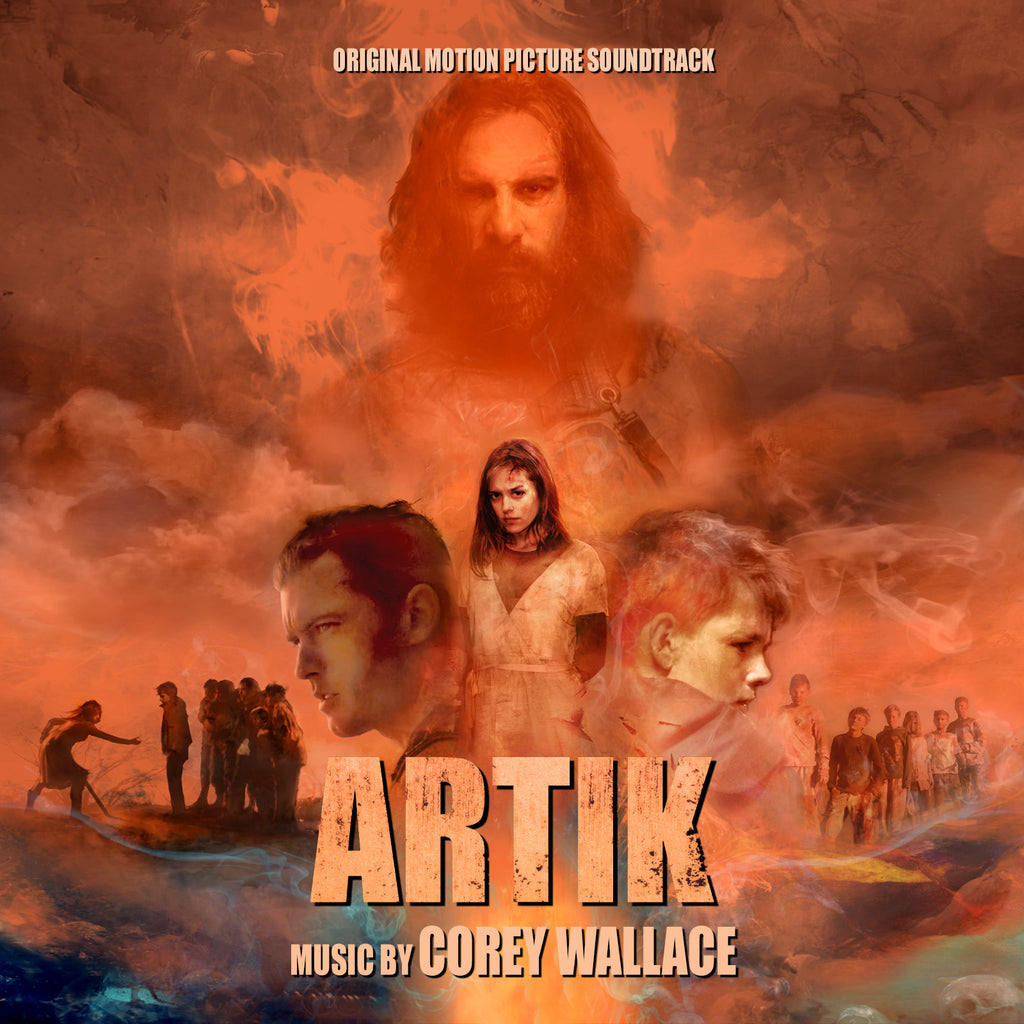 Notefornote Music
Artik by Corey Wallace (24 bit / 48k digital only)
DIGITAL ONLY - 24/48khz file only - not a CD.
 A comic book obsessed serial killer teaches his son how to get away with a series of brutal murders until the boy befriends a mysterious man who threatens to expose everything. Features a multiple award winning score by composer Corey Wallace.
The film is written and directed by Tom Botchii. During Artik's film festival run, Wallace took home four "Best Score" awards from Genre Blast Film Festival, Grimmfest 2019, Terror in the Bay Film Festival and Horrigins Film Fest.

When discussing the film's score Wallace says,  "The best part about working on this score was exploring sounds and textures outside the boundaries of typical music, such as using instruments in unconventional ways and creating typical musical events (hits, risers) with atypical musical ingredients.  This was a mutual passion between me and director Tom Botchii, who has a background in experimental rock music and played guitar on the score."
Artik
Music By Corey Wallace
NFN Catalog # NFN-9033
UPC: 760137397526

Music Produced and Composed by Corey Wallace

Mastered by Chas Ferry
Art Direction: Mark Banning
Executive Producers for Notefornote Music: Bryon Davis
Track List:
1 Artik (Main Titles)
2 The First Round
3 Hope Rises Again
4 Tools Of The Trade
5 The Forking
6 Abuse & Neglect
7 What Seems To Be The Problem
8 Holton Searches For Kar
9 The Chair
10 Purity
11 Buckle Up
12 A True Hero
13 The Sunflower Field
14 Kitchen Fight
15 Artik Loses It
16 Final Showdown
---
More from this collection