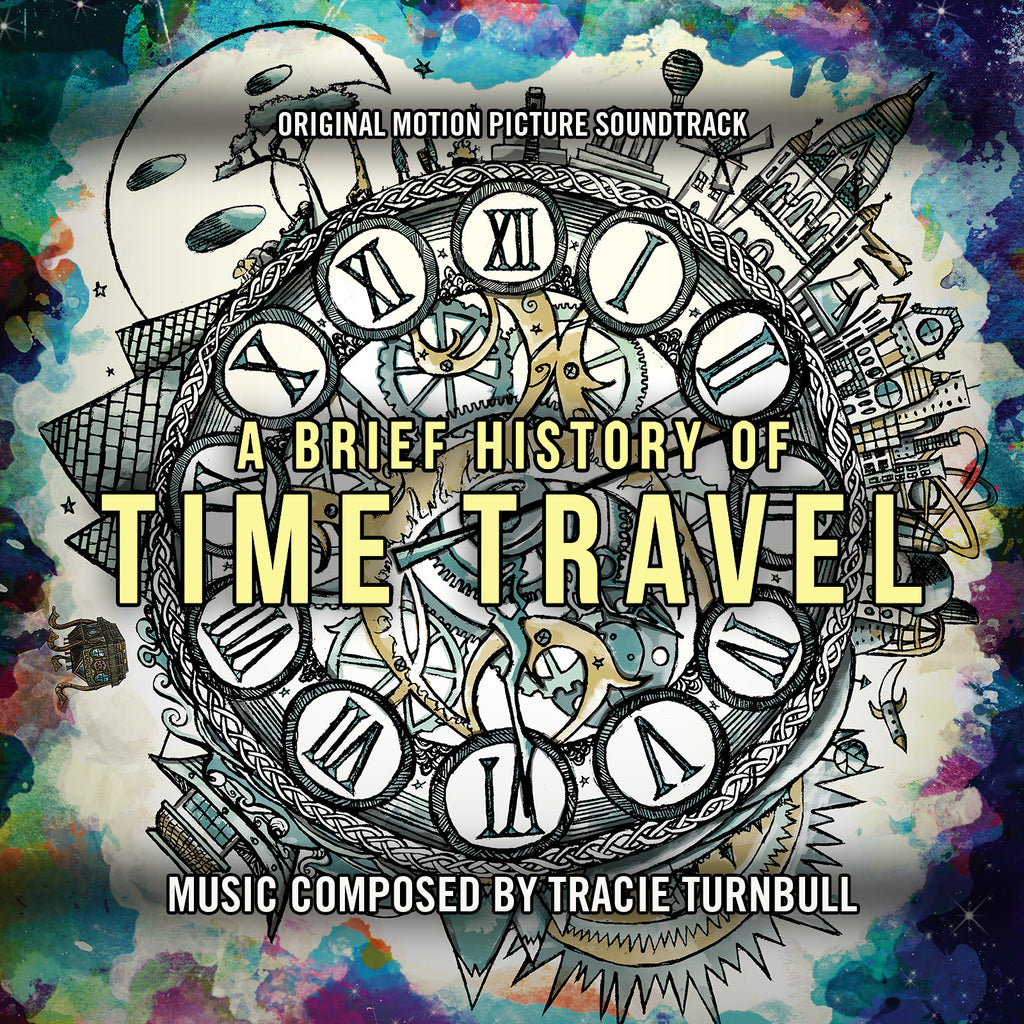 Notefornote Music
A Brief History Of Time Travel by Tracie Turnbull (24 bit / 48k digital only)
DIGITAL ONLY - 24/48khz file only - not a CD.
A journey through the evolution of time travel; from it origins, it's evolution and influence in science fiction, to the exciting possibilities in the future.  A Brief History Of Time Travel premiered at the 2018 San Diego Comic Con and features a wonderful score by up and coming composer (and a very talented cellist) Tracie Turnbull. 
Tracie Turnbull, originally from Denver, Colorado is now an Los Angeles based composer with an array of credits for Film and Television.

Tracie's most recent projects are:  The Emmy nominated comedy web series: Ctrl, Alt Delete. Tracie has also scored numerous short horror films, including: N is for Nightmare, C is for Coulrophilia, and The Jerry Show. She also scored the short film, Bound, which was premiered at Los Angeles New Wave International Film Festival in 2018.

Tracie also works as a scoring and tech assistant for Emmy award winning composer Jeff Russo. Writing additional music on projects: CBS's Star Trek: Discovery, Sci-fi's Channel Zero, FX's Snowfall, Netflix's The Umbrella Academy and the film, Mile 22.

Tracie also has the opportunity to work as an orchestrator and has just finished orchestrating the documentary, First To The Moon, the story of Apollo 11. Past orchestration credits include: The Seagull, E.O. Wilson: Of Ants and Men, and The Drowning.
A Brief History Of Time Travel
Music Composed by Tracie Turnbull
NFN Catalog # NFN-9031
UPC: 760137391029

Music composed and Produced by Tracie Turnbull

Executive Producers for Notefornote Music: Bryon Davis
Track List:
1 Time Travel
2 Time Passing
3 Clock Slowed
4 Three Theories
5 Beyond Space
6 Back And Forward
7 Perspective Of A Computer
8 Space And Looking Back
9 Freeze People
10 Imagine Time Travel
11 Happens In The Future
12 Constraints Of Nature
13 If You Could Travel
14 History Of The Universe
---
More from this collection